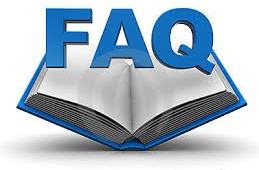 Frequently Asked Questions
---
HOW TO USE EXTINGUISHER ?

Remember the acronym, "P.A.S.S."

Pull The Pin, Aim The Extinguisher Nozzle at the Base of the Flames., Squeeze the Trigger while holding the Extinguisher upright., Sweep the Extinguisher from side to side, covering the area of the fire with the Extinguishing Agent.

Remember
Should your path of escape be threatened
Should the extinguisher run out of agent
Should the extinguisher prove to be ineffective
Should you no longer be able to safely fight the fire,
Then Leave The Area Immediately and dial Fire Fighting Unit at 101

---
HOW TO USE AN EMERGENCY ACTION PLAN ?
A written, up-to-date Emergency Action Plan for your workplace is essential in case of emergency. Make sure you read and understand your department's Emergency Action and Fire Drill Plan. The plan should contain information about evacuation from the facility, including who is in charge of it. Primary and secondary escape routes should be outlined for every area of the building. Since stairways are the primary escape route in multiple story buildings, they should not be used for any kind of storage.
---
WHAT SHOULD I DO WHEN THERE IS A GAS LEAKAGE ?
When there is a gas leakage, do not produce naked flame or sparks which may ignite the leaked gas. Do not switch on or off lightings or any electrical appliance, do not use telephone, including mobile phone and do not rub any object that may produce naked flame or sparks for the same reason. Turn off the gas supply immediately, open all the windows and doors of the affected unit and then inform the occupants of the affected and nearby units to leave. But remember to knock on their doors only, do not ring the bells as it might cause electric spark to ignite fire.
---
WHAT SHOULD I DO THERE IS A FIRE EMERGENCY?
The first thing to do is to remain calm. You must be able to think clearly and while it's not unusual to panic, it's not productive. People are depending on you. If safe to do so, ensure the immediate safety by alerting anyone within the vicinity of the fire. Raise the alarm if not already sounding by shouting "Fire, Fire" or using a break glass alarm panel if the building is fitted with an alarm system.
Step 1: Dial 101
Step 2: Tell the operator what the fire emergency is. Every operator is an active Firefighter and Trained in First Aid. The operator may be able to provide lifesaving instructions to you. Be specific. Don't say, "There's a fire! Come quick!" Instead, be descriptive and say, "My neighbor's home is on fire. There is fire coming out of the window and through the roof." That will help the operator know what type of resources to send.
Step 3: Tell the operator the correct address of fire occurrence. If you don't communicate the exact location, the operator will have trouble dispatching fire fighting resources to you promptly.
Step 4: Listen carefully to the operator. He or she may tell you to stay on the phone, or ask you details about the fire emergency. Answer these questions carefully. Being calm and responding to each question could save a life, even your own.
---
WHAT CAN I DO TO EDUCATE MY CHILDREN IN CASE OF A FIRE ?
Teaching your children what to do may save lives. Tell your child not to hide from a firefighter. It is important to teach children the sound of a smoke alarm and how to call 101. Also, teach them to "STOP, DROP AND ROLL" technique if their clothes catches fire. Teach them how to test if a doorknob is hot. Develop a home safety fire escape plan that shows two routes out of each room and designate an outside meeting space.
---