L P G Fire Safety
---
LIQUEFIED PETROLEUM GAS (LPG)
LPG is stored as a liquid under pressure in cylinders, is widely used in homes as cooking gas. The main hazards associated with LPG are fire or explosion in case of even minor leakage. Fire in homes means a tremendous loss to the family in terms of money and suffering. Safe handling of LPG Cylinders can eliminate fire risks at home. LPG being colourless and odourless, a distinctive foul odour is added to enable easy detection of a leak. As LPG vapour is heavier than air, these vapours accumulate at lower levels and a fire or explosion may result.
---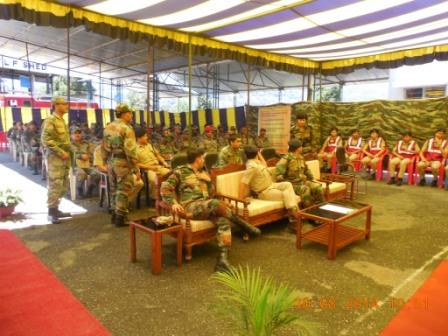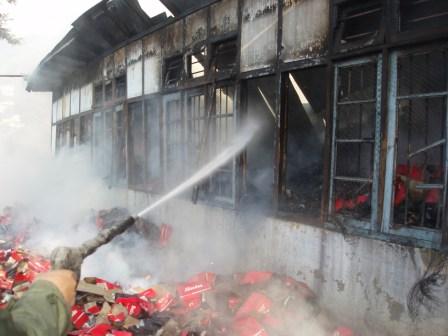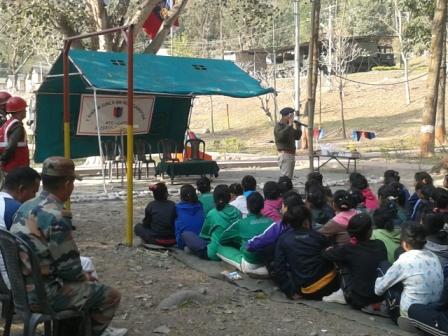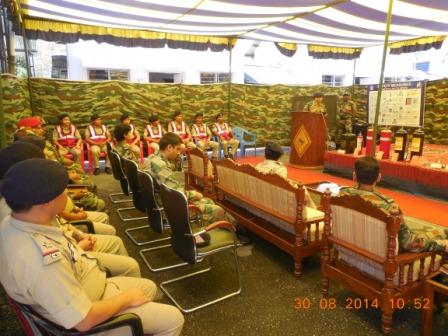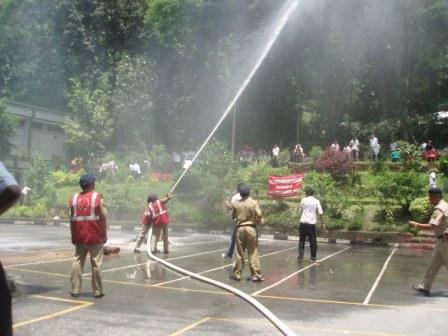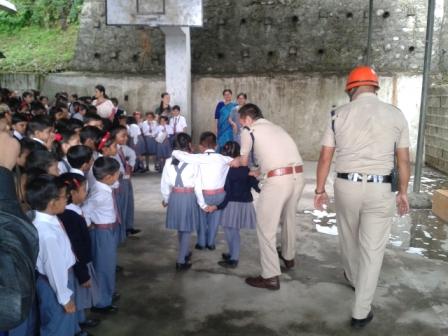 ---
---
SAFETY WHILE TAKING DELIVERY OF LPG CYLINDER
Check whether valve sealing tag is intact and safety protection cap is in position.
Check leakage from valve by applying soap solution.
---
SAFETY WHILE CHANGING LPG CYLINDER
Put out all fires in the room.
Switch off all electrical appliances.
Check for leakage from the rubber tube connections by applying soap solution.
Never light a match stick to check the leakage.
Leave changing of new cylinder to trained person.
Don't drag, roll or drop the cylinders.
Open windows for free ventilation.
Preserve safety protection cap.
---
SAFETY USAGE OF LPG
Always keep cylinder in upright position, away from any source of heat, in a well ventilated place.
While moving cylinder keep it upright.
Don't tilt it to draw the last bit of gas. No extra gas can be obtained by tilting or shaking.
Position stove/burner above the level of cylinder.
To light the burner, open the cylinder valve, hold a lighted match stick (or gas lighter) over the burner and only then turn the knob of the burner on.
When the stove is not in use, keep the cylinder valve closed. Check this particularly every night and when ever you leave the house.
To turn off the burner first close the cylinder valve and then the burner knob.
If the flame goes out during use, do not relight it immediately. First close the cylinder valve and burner knob. Open all the doors and windows. Allow time for leaked gas to dissipate. Only then relight the burner.
Do not use synthetic fabrics (nylon, terylene, etc.) while operating the stove. Wear cotton dress.
Keep children away from stove and cylinder.
Use dry pot-holders when handling pans on the stove. Do not use trailing towels, aprons, etc.
Never try to repair or adjust any part of the gas installation or allow untrained persons to do so.
Do not position shelf/cabinet above the stove.
If your stove is near a window, do not use curtains as they may blow over the burner and catch fire.