Forest Fire At Ranipool
---
FROM A FIRE CREW TO ALL
On 16.01.2017 at 1220 hrs, the Gangtok Fire Station received a telephone call made by the Police Control Room and learnt that a forest fire has broken out near Smile Land, Ranipool. Following this, the Fire Crew on duty led by Assistant Sub-Fire Officer S.S. Subba immediately responded to the call with his team of five other fire fighters namely, Leading Fireman Mudhu Sudhan Adhikari, Leading Fireman Chewang Laghyal Bhutia, Fireman Dawa Tashi Bhutia, Firewoman Shanti Rasaily, and Fireman Driver Suresh Kr. Rai.
The Crew left the Fire Station at 1223 hrs with a Water Tender and rushed through the busy traffic of Gangtok. It took 23 minutes for the Crew to reach the spot. A quick survey revealed that the fire was spreading in all directions of forest from an area of about one hectare. The Crew thereafter immediately began the fire-fighting action. It was assisted by the Forest personnel, Police personnel, and local villagers too. It took them 20 minutes to bring the fire under control. The Fire Crew waited until the confirmation that the fire had been extinguished completely and only after this the Crew left for their station. .
---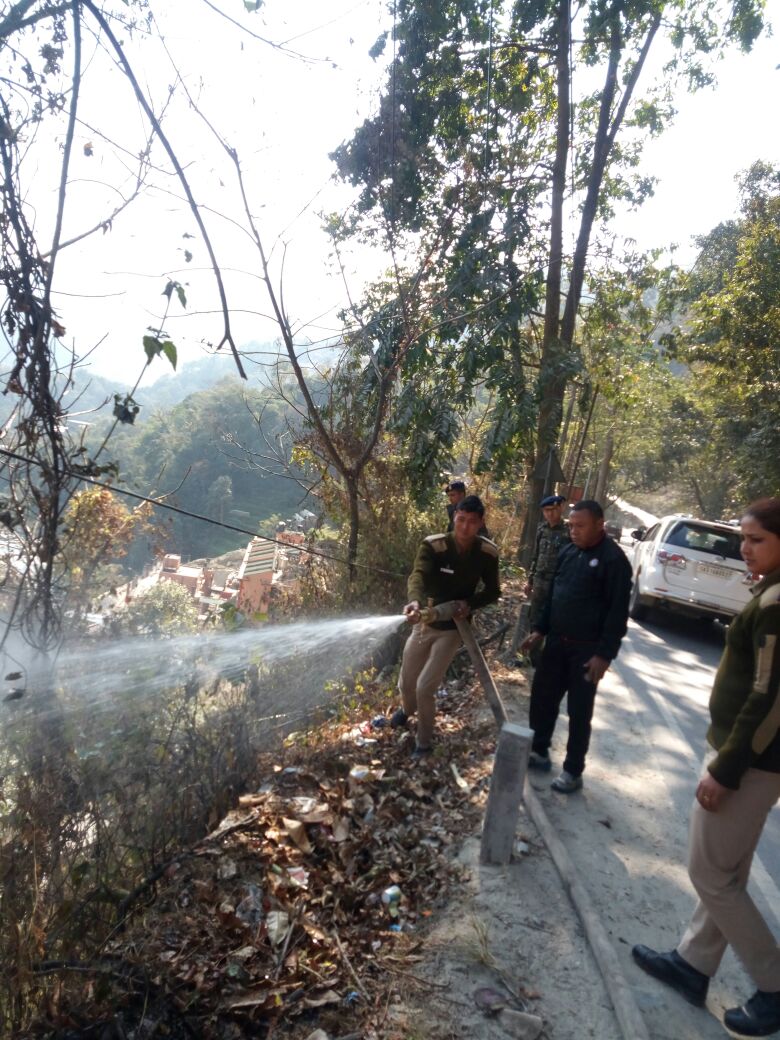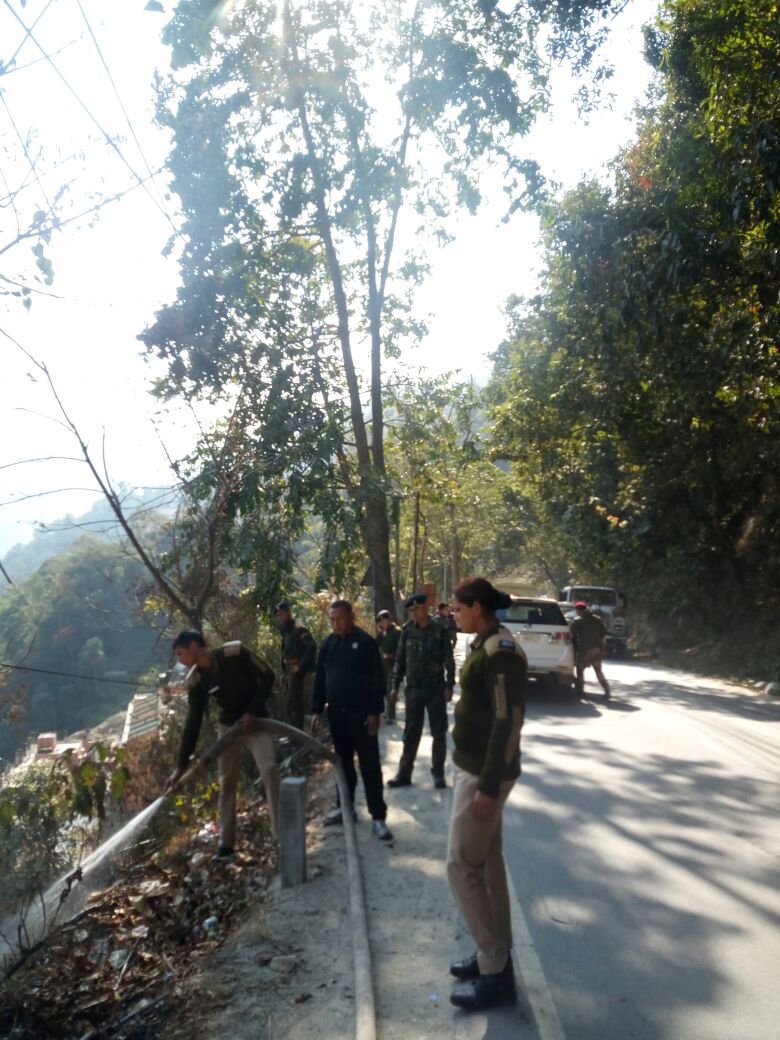 ---
The lives of few plants and sapling were lost but no human or large animal suffered injury or death due to fire. All members of the Fire Crew as well as the others who were involved in the action were completely safe. .
The cause of fire could not be ascertained. However, it may be due to some negligent or criminal act of human beings. The Forest and Police officers will take the course further in this regard. We take this opportunity to request all to be very careful with fire; it can spread and engulf a wide area within no time. It kills and destroys..
The Fire Crew could have responded earlier if it had not lost time in negotiating the Water Tender through the traffic. Please make way for the fire fighting vehicles by immediately pulling over their vehicles on the side of the road next time you see something red blowing siren. The fire fighters also face difficulties in their work due to heat and flame as they do not have professional fire fighting suits yet. But we will continue to do our best and take all risks to save the lives of the others.
Please call on 101 or the regular telephone numbers of Fire Stations in your areas. For refreshing your memory these numbers are:
Gangtok : 202001 Namchi : 263888 Mangan : 234266 Pakyong : 257695 Ravongla : 260782 Chungthang : 9734101804 Singtam : 233772 Jorethang : 257327 Rangpo : 240155 Gaylshing : 250810 .
---